About Us
  MORE 

The RxTGA program is a proven, evidence-based and practically engineered solution to assist physicians, and other health care professionals, help their patients become more physically active. With a focus on building behavioural change, a 'RxTGA' motivates people to move into action.
To Create an integrated partnership between primary care and recreation to promote the importance of regular physical activity.
To utilize physical activity prescriptions to promote participation in movement and exercise in the community, on-line and within recreation/fitness facilities to promote the importance of regular physical activity.
Everything we do we believe will lead to a higher quality of life for the participant. We want them to Thrive!
We help participants thrive by providing physical activity opportunities and support that is:
Inspirational
Effective
Accessible
How it works
  MORE 

Looking for more energy? Better sleep? Prevention of most chronic diseases? Regular physical activity can give you this and so much more! Watch this short video to learn how Prescription to Get Active works!
History
  MORE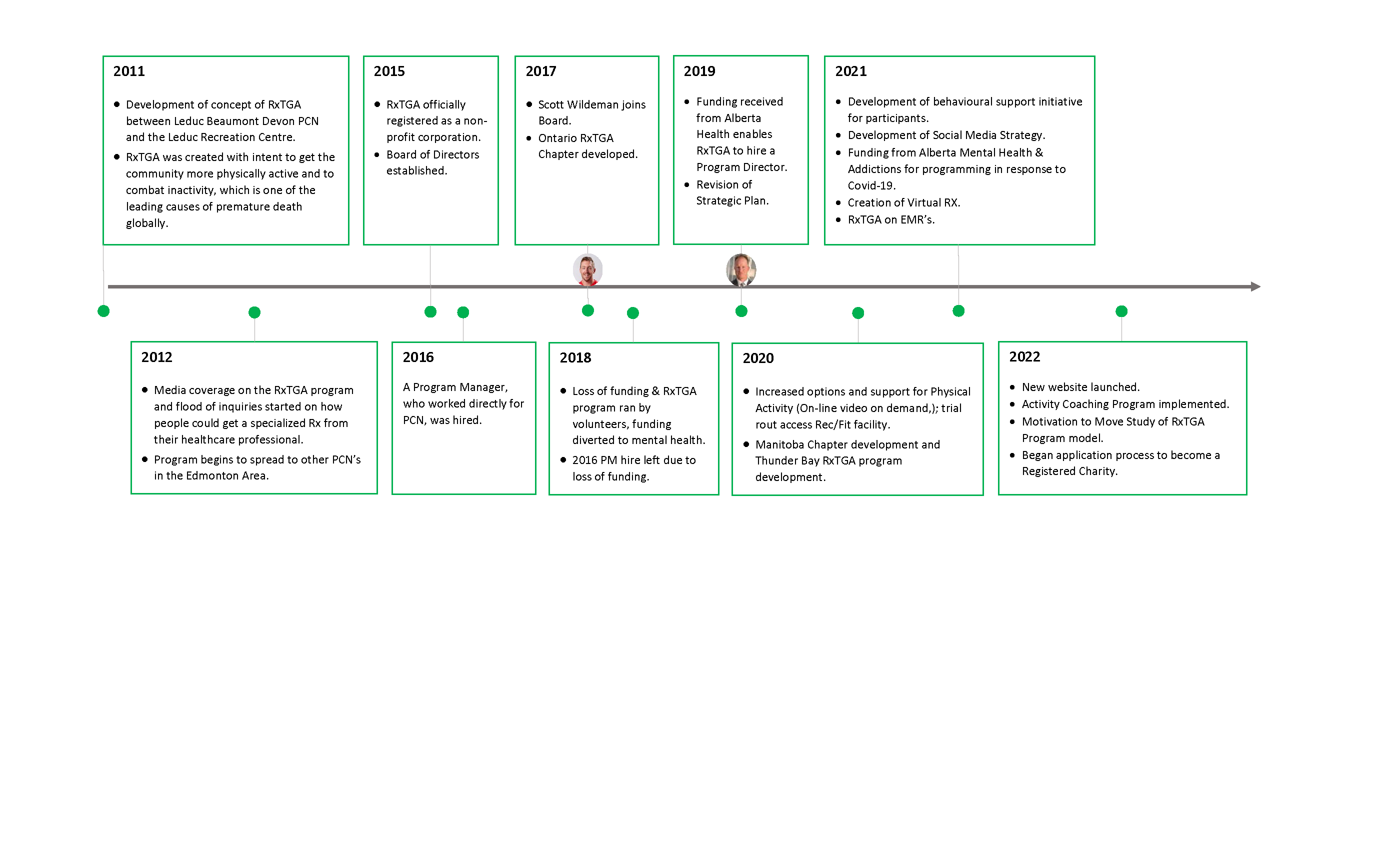 Corporation
  MORE 

As a National Not-For-Profit, Prescription To Get Active is governed by an elected Board of Directors. The board oversees the organization on a national level. Locally the program is powered by dedicated members that have formed Chapters. Each Chapter is organized within a geographical region and consists of healthcare members, recreation members and program supporters.